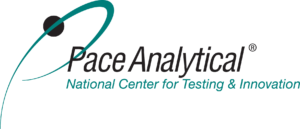 Johnny Mitchell is the Vice-President of Pace Analytical National Center for Testing & Innovation (PNCTI) and is responsible for establishing PNCTI's goals and strategies and allocating resources to ensure consistent quality and performance by the organization. Mr. Mitchell oversees the operation of the analytical laboratory and assumes final responsibility for the accuracy and completeness of the analytical laboratory results and is responsible for ensuring that client and regulatory program requirements are followed by laboratory personnel. He is responsible for long-term planning for the laboratory to ensure that capacity and technology needs are continually evaluated and adjusted to meet the needs of the marketplace. In addition, Mr. Mitchell oversees the technical management staff of PNCTI Laboratories and has primary responsibility for the financial performance of the laboratory.
Mr. Mitchell has over 25 years' experience in the environmental analytical and laboratory fields and is a respected expert in groundwater chemistry and petroleum hydrocarbon programs. The majority of his experience is specific to laboratory management programs; however, Mr. Mitchell is an experienced chemist proficient in both organic and inorganic methods an in analytical data validation. Mr. Mitchell has been actively involved in multiple oil and gas programs and organizations including the Marcellus Shale Coalition and the Colorado Oil and Gas Association and has been a frequent presenter at national events on topics related to groundwater chemistry and oil and gas exploration programs. Mr. Mitchell also served as a member of the Ground Water Chemistry Workgroup for the EPA Hydraulic Fracturing Study. During his career, he has assumed responsibility for management of multiple emergency response actions and has completed accreditation in Incident Command through the Federal Emergency Management Association Program.
A graduate of David Lipscomb University with a B.S. in Biochemistry, Mr. Mitchell also completed 4 years post bachelor's research in Toxicology at the University of Mississippi.