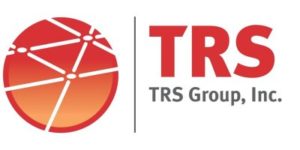 Mr. Brink is a geologist who has been working in the environmental business for 29 years. His career started at Geraghty & Miller, Inc. working from the Plainview, NY and West Chester, PA offices. Once introduced to G&M, Mr. Brink changed his major and received his bachelor's degree in geology from the University of Delaware in 1994. After graduating he went to work for Handex Environmental, Inc. and was given an opportunity to transfer to their Colorado office in 1996 to work on the Amoco portfolio. In 1997, Mr. Brink left Handex to manage the Southland portfolio of UST sites at Secor International, Inc. While all of this work was very challenging and rewarding, Mr. Brink started his own environmental consulting business in 1999.
After working for himself for almost ten years, Mr. Brink met TRS Group, Inc. on a large project in Santa Monica, CA and was amazed by the electrical resistance heating (ERH) technology. In 2009, Mr. Brink closed his company and began working full time for TRS as a project manager. Managing projects mostly in CA, NJ, NY, and WA, Mr. Brink became an expert in applying ERH to remediate volatile organic compounds from both the soil and groundwater at complex projects. Currently, Mr. Brink is the Technical Sales Manager for TRS and is on both the Interstate Technology Regulatory Council (ITRC) teams for TPH Risk Evaluation at Petroleum Contaminated Sites and Per- and Polyfluoroalkyl Substances (PFAS).
Mr. Brink lives in Parker, Colorado with his wife of 8 years and 5-year old son. He is involved in youth lacrosse and loves to do home renovation projects. If he has any free time, you might find him on a golf course or on a beach somewhere.